ISO 55000 ASSET MANAGEMENT STANDARDS
Providing information on ISO 55000, PAS 55, maturity assessments, classroom courses, online-learning, implementation and strategic asset management planning
New ISO /TC 251 Alignment Guidance Published
Workgroups within the TC251 committee have published new guidance on alignment within organizations, in particular on the alignment of asset management and finance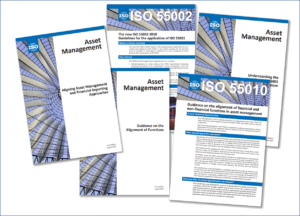 The International Organization for Standardization ISO 55000 family is the first set of International Standards for Asset Management and provides an overview of Asset Management and Asset Management Systems identifying common practices that can be applied to a wide  range of assets across a wide range of industries, countries and cultures. It also provides the context for ISO 55001 and ISO 55002. 
"What are the key benefits of adopting ISO 55001 in my organisation?"
ISO's recently published International Workshop Agreement on Net Zero Guidelines is available for free download
Read More »
ISO/TC 251 had held its 12th meeting in November 2022 by webinar.
Read More »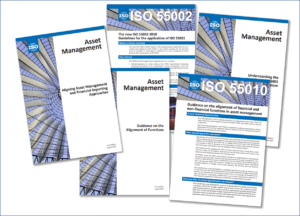 Workgroups within the ISO/TC 251 committee have developed and published guidance documents to clarify aspects of the ISO 55000 series
Read More »
The site is owned and maintained by The Woodhouse Partnership Ltd, a leading international authority and source of training, assessment, and support in the management of business assets. Woodhouse is a BSI Affiliate and an IAM Endorsed Assessor & Trainer